Tips to Pivot in Times of Change
We hear from across the globe that supply chains are changing more rapidly after Covid-19 to more regional manufacturing and dual source. The OEM's want to increase flexibility to meet their increasing demand of high mix and low volume manufacturing. The need of flexibility will make a domino effect going done the Tier-supplier chain. After Covid-19 now everyone adds to this as everyone wants to reduce the vulnerability. The Environmental debate also adds to this.
We now have a golden opportunity to bring back manufacturing from China. As China is buying more than 30% of all robots due to rocketing salaries and difficult to attract personnel. Automation costs the same in China as in the US or Europe. Investing in flexible robot solutions keeps you ready to be part of the rally and be future proof.

One thing we now, the changes will come faster and faster in the future…

says Johan Frisk, CEO of OpiFlex and expert advisor to OECD and EU policy makers and also part of the Swedish Production Council.
Read hear about "How to automate high mix and low volume"
Very interesting article in IndustryWeek, about how to pivot in times of change, read full article here . Below is an extract from the article.
Legacy approaches to collaboration can slow a company down during a crisis says, John McEleney OCT 06, 2020
Concepts like digital transformation and cloud-based collaboration have been top of mind for the last several years. And while there has been plenty of discussion around digital transformation, many businesses still lag in terms of readiness.
When a major external crisis like COVID-19 comes along and changes our world, this lag exposes reliance on cumbersome, error-prone legacy processes. In good times, a cautious or "late majority" embrace of digital may get you by, but when a major externality hits, the weaknesses become glaring. As Warren Buffet once said, only when the tide goes out do you discover who's been swimming naked.
According to a Gartner survey, 40% of CIOs said they have reached scale for their digital initiatives. Yes, that's decent progress, but that still leaves 60% whose companies are not up to scale. When a crisis like COVID-19 occurs, the organizations who have not gone digital will struggle to adapt because they're hampered by older systems and inefficient, file-based collaboration.
Legacy approaches to collaboration are a vulnerability in industry's ability to adapt in times of crisis. When an external shift takes place, it is about being able to quickly pivot along many fronts, including product innovation, changing your supply base, or producing new products at scale.
Here are a few ways to correct these weaknesses:
Continue to invest in flexible manufacturing infrastructure. For companies that make discrete products, flexible manufacturing infrastructure that can be reconfigured digitally pays off when change needs to take place rapidly. Take for example, how factories doing heavy assembly now use digital motors that can be reconfigured with software to produce or move new items, rather than mechanical cams and follower equipment. The older equipment was extremely reliable but inflexible. To the extent you can take a hardened process and make it digital, it becomes flexible. Digitized processes can then act as a platform for rapidly adapting your assets and capacity to new growth areas.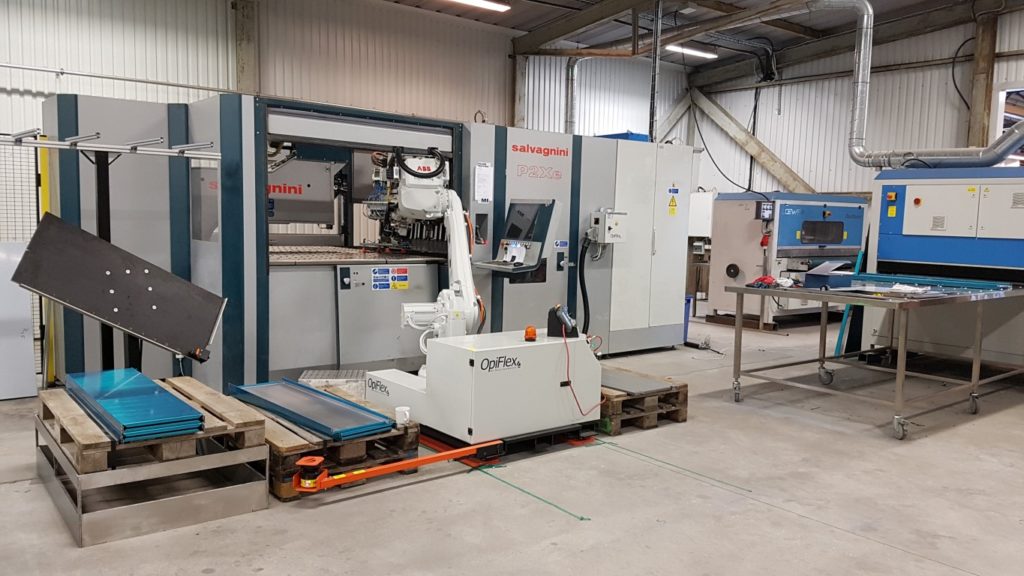 Embrace digital transformation to boost speed and fidelity in your collaborative processes. The nature of being digital is that the communication links between each step in a process. File-based legacy approaches that have people wasting time by looking for the right version (or working on the wrong version) are sinkholes for productivity. What is needed is a single source of truth in the cloud, with data and workflows that can be accessed by any authorized party in real time. That's just one example of how digital collaboration can help partners pivot.
Stay close to your center of gravity in human capital. Successful companies build domain expertise in areas like mechanical engineering, agile software development, manufacturing quality, additive manufacturing/3D printing, or precision machining of parts. While a company's center of gravity typically drives its breakthrough products, external events or rapid market shifts can quickly limit sales for established products. In these cases, senior leaders must find ways to apply that domain expertise to new products, new partnerships or other initiatives. Look for rapidly emerging market needs that align with your core expertise.
Tap into cloud-native software to enable effective work-from home (WFH) processes. One of the major lessons of the coronavirus pandemic has been that companies need to be able support WFH at scale. It's not only needed during times of disruption, but as business resumes, many employees want to continue to work remotely.
Attract younger generations to your workforce. Part of the imperative behind WFH and cloud collaboration is to make your company more attractive to younger generations. One thing these younger workers have in common is that they grew up around mobile and cloud technologies. For them, collaboration means sharing a link that takes you to a cloud platform, as opposed to emailing files around. Senior executives have to ask themselves—do we have the type of flexible systems and collaboration environment that is going to give us an advantage in attracting younger workers?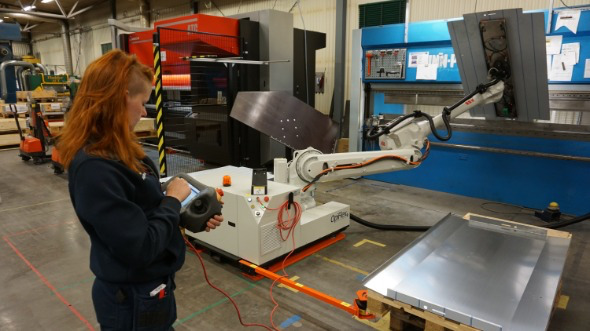 Rethink collaboration with new suppliers, establishing new sites, or bringing select production closer to home. The COVID-19 crisis has elevated the need to be able to rapidly adjust or expand supply, production, and distribution networks. While I believe global sourcing of component and contract manufacturing will continue to a large degree, many companies are going to be reconfiguring their supply chains to reduce risk. There will be new sites, new suppliers, and realignment of fulfillment networks that need to take place as part of rapidly adjusting to new risks or opportunities. Those that have embraced digital transformation are going to be able to do things like onboarding new suppliers or ramping up production at new sites much more rapidly that companies which have lagged in going digital.
What ties these flexibility factors together is leadership. Ultimately, a company needs C-level leaders who ask the big questions about what to focus on next, even if it means breaking away from today's bread-and-butter product lines. Just consider the inevitability of electric vehicles (EVs). Automakers need to push EV technology not only to serve a current market need, but long term, too, because EVs are likely to dominate car sales by 2040. Astute leaders can plan for such shifts now by updating their product design platform, using flexible manufacturing, and building up engineering talent required to create future innovations. Visionary leaders also know how to adapt the best characteristics of earlier product successes into the next generation of products, as we are seeing with automakers who are blending EVs with traditional vehicle types like sports cars and light trucks.
Digital design, manufacturing and supply chain capabilities are going to be essential to adapt to an increasingly unpredictable world. Cloud-based systems that support a single source of the truth and rapid collaboration are already helping companies quickly adapt and be more profitable, even in the face of a crisis. And, as we've seen with non-profit initiatives like MasksOn, being able to pivot isn't just about corporate profits. It can help society cope with crisis, too.
John McEleney, corporate vice president of strategy at PTC, has spent his career transforming businesses, driving corporate strategy and forecasting what's next in product development and manufacturing.