Patented and market leader in
Flexible robot solutions
The flexible robot solutions of the future for industrial robots
OpiFlex's market-leading and patented flexible and mobile robot solutions solve the challenge of automating the new mega-trend high mix and low volume in all industries. Our solutions are demanded by both small-medium-sized companies as well as large global groups and companies that see the greatly increased need for flexibility and to create future-proof robot solutions.
The trends "increased global competition" and "high mix and low volume" drive sharply increased automation in general and in particular flexible and future-proof automation. The background is that customers want greater freedom of choice of product configurations, shorter product lifetimes and higher competition. More flexible solutions are required to automate small series and high mix and low volume production!
Patented & market-leading automation solutions
Flexible mobile robot cells
OpiFlex has flexible mobile industrial robots with a fenceless safety solution that you can easily move and divide the entire robot cell between several stations. Thanks to a patented docking solution, the robot works as a fixed robot at full performance. We also have a flexible easy robot programming so that anyone can program the robot in 10 minutes without previous robot knowledge, instead of 5-8 hours by a specialist. We use ABB robot where traditional robot programs in RAPID can be used, if desired. Our patented safety solution without a fence meets the requirements for CE marking in accordance with the EU: Machinery Directive 2006/42 / EC, Annex II 1. A even at high speeds and high loads, 
We have several large groups, OEM and Tier1, who have contacted us and who want to obtain more flexible robot solutions, automate parts that have been difficult before due to low series and create future-proof and standardized robot concept for their factories.
Flexible Mobile Robot Platform
Move the industrial robot between machines with our patented solutions. Dock with high precision to a docking station in the ground. Full performance and precision. Move the industrial robot with safety and I / O either manually with a pallet truck or automatically with an AGV pallet truck. Then, dock it in the next robot cell. Right now we have support for large robots up to 60kg and a range of 2.55m. The solution is very flexible and cost-effective, even at high volume. This is because you can move the robot from a shutdown machine to the machines that need to be run, without having multiple robots. In addition, the integration is about 10x faster.
Easy Programming
Quick and easy programming is very important in order to be able to automate small series production, bring down profitable series size, and bring down the profitable batch size. The conclusion is that the operator needs to be able to do it himself. Read here for tips on automating small series production
Our patented Easy Robot Programming takes robot programming to a whole new level. Program new products by answering simple questions and the program is created automatically so you can handle small series and high mix. Program the industrial robot in 10 minutes, without prior knowledge, instead of 5-8 hours by a specialist.
Fenceless Safety
It has become a big trend to want to avoid fences, to create smaller and more flexible robot cells. The collaborative robots have forced a new technical specification 
OpiFlex's patented safety solution without fences complies with EU rules for Machinery Directive 2006/42 / EC and above. The system monitors a story surface around the robot cell and slows down when people get close. If someone is too close, the robot stops and stands completely still before any person enters the work area. Safe and flexible. The safety system is integrated in the flexible and mobile platform so that a system can be used on several robot cells. SICK, the market leader in safety products, has made a film about our patented solution.  
Future-proof and smart
Flexible Grippers & Peripherals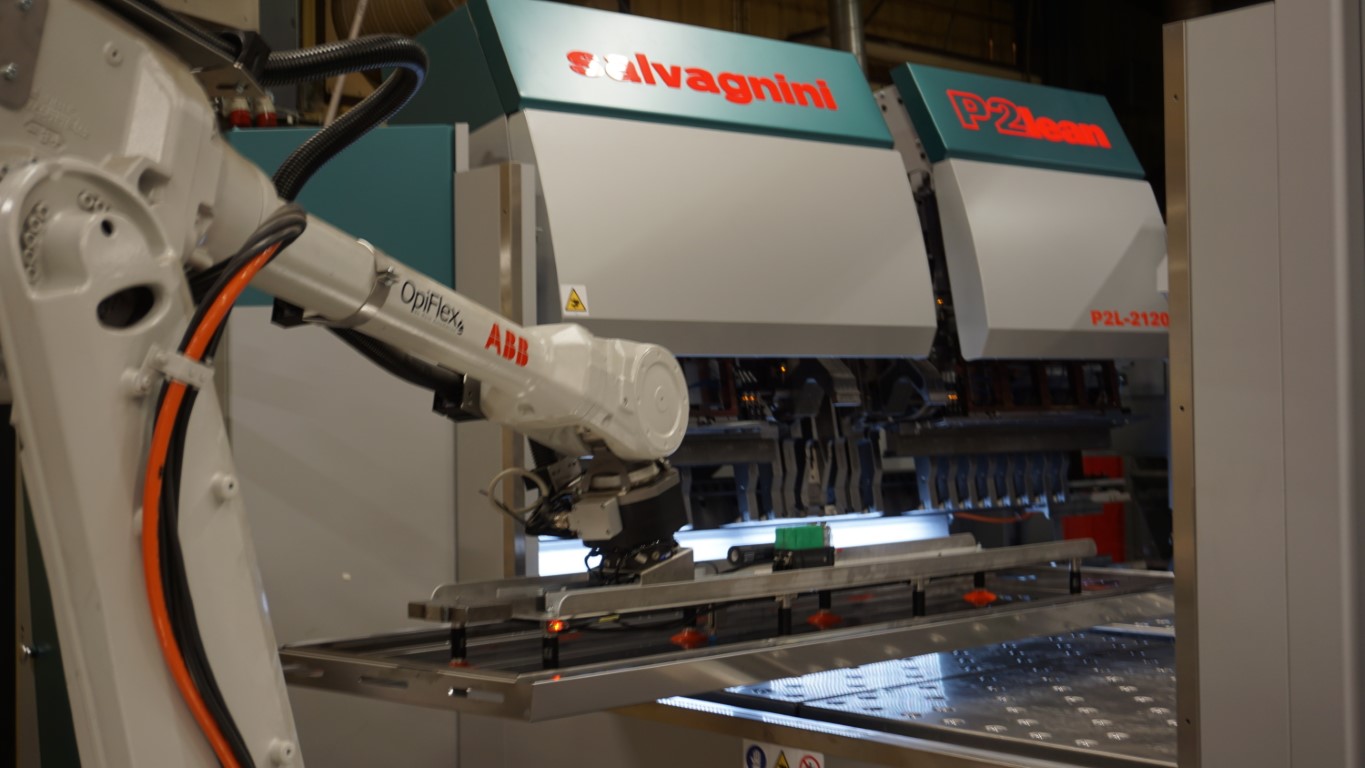 Flexible and safe grippers
In order to be able to automate small series production and reduce the profitable series size and profitable batch size, flexible grippers are needed. They should be quickly adjustable for a large product width as well as fast and easy programming. It is very important not to lose details. This is not only important if you use fenceless safety, but also for fences.  Read here about tips for automating small series production
OpiFlex offers flexible and safe grippers that are developed to handle a large product range. We offer a wide range of flexible grippers with vacuum, fingers or magnet based on components from leading manufacturers. All grippers can be equipped with manual or automatic tool changers.
All OpiFlex grippers have a built-in safety solution that complies with the ISO ISO1818-2 PLd category 3 structure, which ensures that we can use the robot safely without fences while having high loads and high speeds.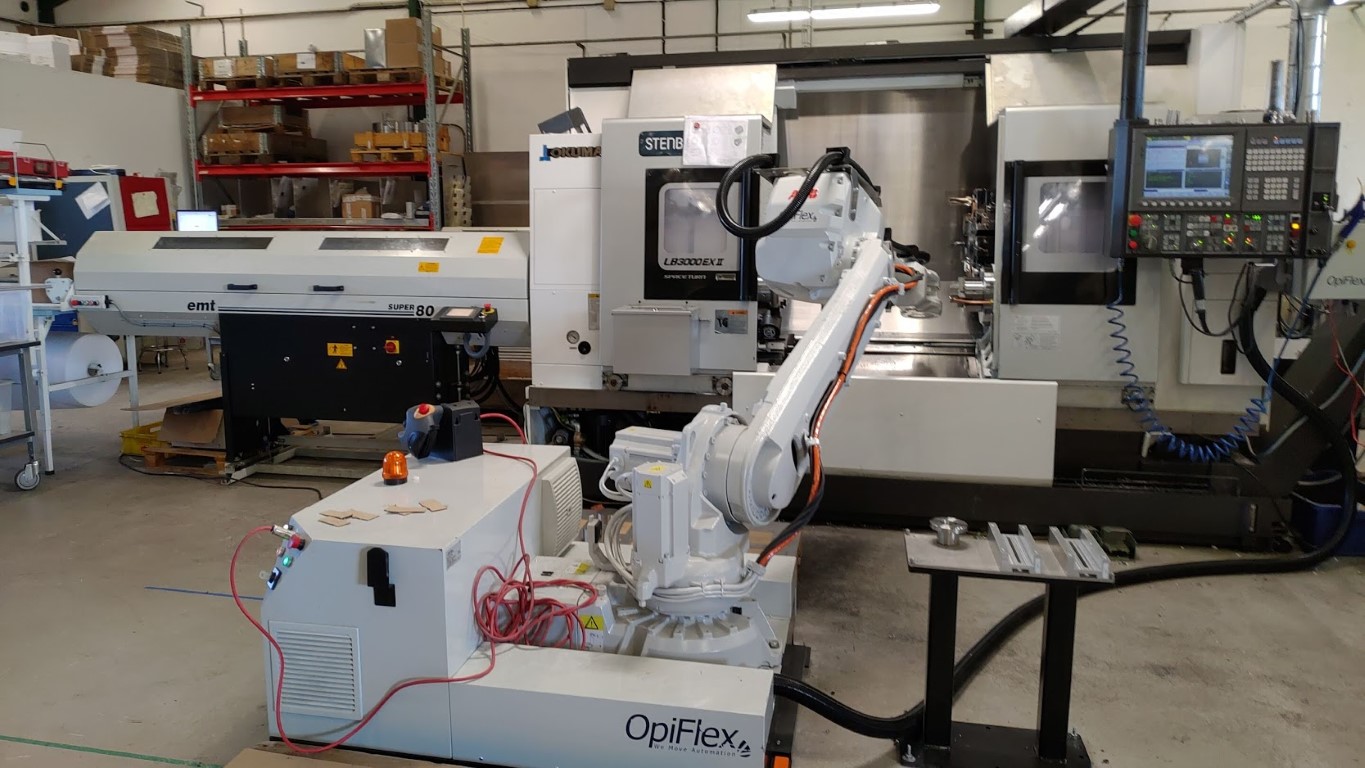 Find and measure detail with smart sensor search or vision
By keeping order and structure on the inmaterial, solutions are often not needed to find the material, but a gripping or orientation station is sufficient. In some cases, solutions are desired to find details, they then need to be very flexible and robust, especially for small series. 
OpiFlex offers flexible solutions for finding details completely without vision. We have developed a flexible and robust solution that with the help of smart sensors and algorithms finds details without having to use vision. The solution is fully integrated with our simple programming, so no configuration is needed. Our solution can also automatically measure and check measurements. 
We also offer 2D vision solutions, from leading suppliers. We do not normally recommend using vision, like many integrators. Vision often means a lot of challenges, especially for small series and high mix and low volume as it requires very good lighting conditions as well as a lot of configuration and tuning per product.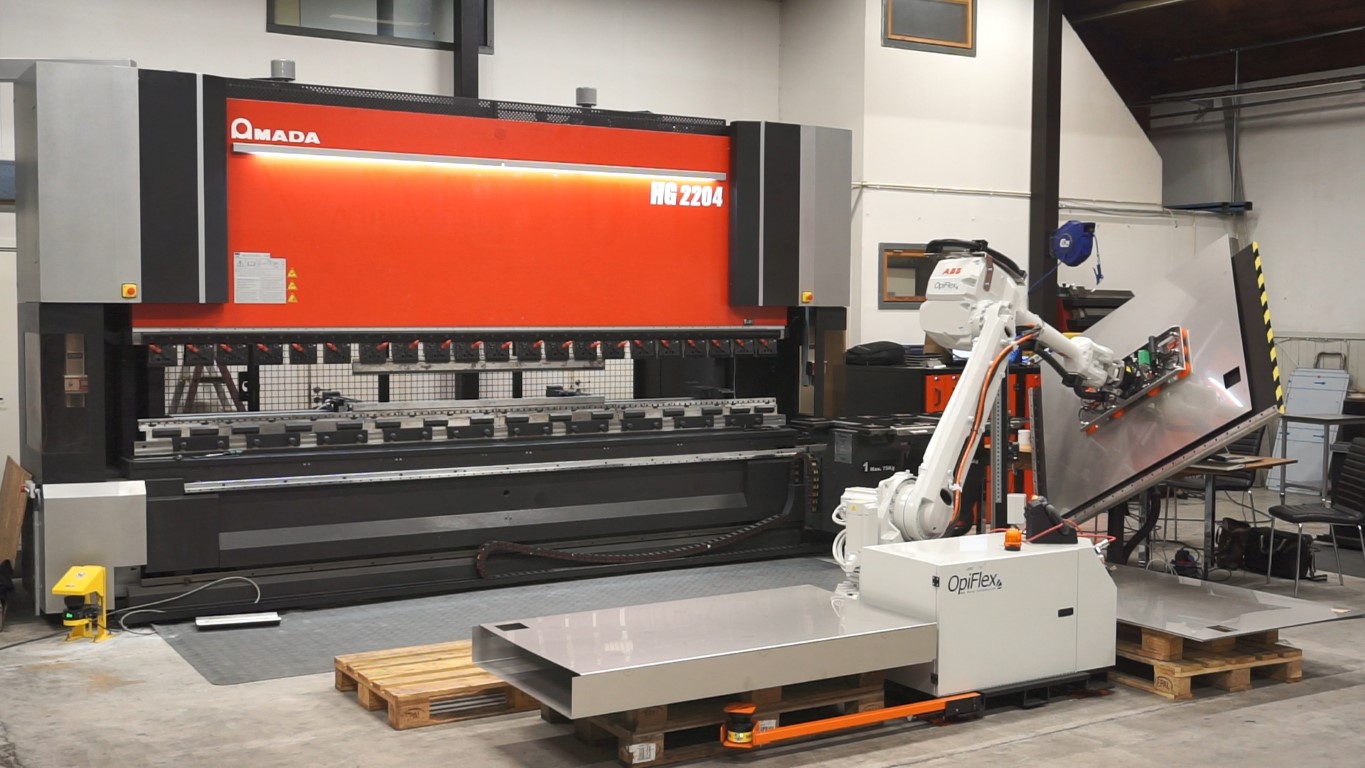 Peripheral
Even if you have a flexible robot, it often needs some aids to cope with its tasks, it can be solutions to get the right orientation on a detail or help to turn a detail. A trend is to pick and leave directly on pallets instead of using tracks, which require staff to lift on and off, one we offer n- and out-tracks if desired. 
OpiFlex offers flexible peripherals, for example
manual or automatic tool change systems
embracing stations
orientation stations
active and passive turning stations
inbound and outfields
All solutions are developed to handle a large product width without complicated racks.
Integration solutions
OpiFlex offers turnkey flexible, CE marked and mobile robot solutions
OpiFlex offers turnkey flexible and mobile robot solutions with fast and easy programming and where you avoid fences – ready to use. With OpiFlex flexible solutions, you can easily add a new cell and share a robot whenever you want.
Standard hardware and flexible software make it easy and fast to integrate the entire robot cell, including with machine, robot and safety. This makes it much faster than integration with a traditional robot cell. We make installations in collaboration with our wide network of integrators.
We simply help you with a fast and smooth integration!
Applications
For all different industries
Sheet
metal • Proces
si
ng • Wood & Furniture • Plastic • Automotive • Food • Other
Machine operatio
n • Material handling • Palletizing • Assembly
Advantages with OpiFlex Flexible Robot Solutions and Industrial Robot
In Addition to a Traditional Robot Solutions, You Also Get
Easy Programming
Program in 10 minutes without prior knowledge. Compatible with RAPID-software.
Share robot between machines
Easily move the robot cell and share other machines for increased utilization and flexibility. Docking provides the same performance as a fixed robot
Fenceless Safety
For high load and high speed. Full performance. Always compliant with all EU Machinery Directive 2006/42 / EC
Full Manual Access
Easily move the industrial robot when you need to access the machine manually.
Standardized Hardware
Standardized solution provides robustness and easy maintenance. Components from large companies such as ABB and SICK.
Faster Integration
Thanks to flexible industrial robot solutions with easy programming and fenceless safety. Everything standardized and ready to use.
Faster Programming
Now, anyone creates a product in 10 minutes instead of 4-5 hours by a specialist. The patented method autogenerates program, so you only need to complete some simple inputs.
Faster Change Of Workshop Layout
Allows quick change of workshop layout, takes about 3-4 hours to move robot cell with a machine instead of tearing down and building up an entire robot cell in 1-1.5 weeks.
Increased Productivity
With a mobile robot, you can take full advantage of increased productivity. Move faster to the next machine and maximize machine and robot utilization.
Full Support & Services
OpiFlex offers you help both before, during and after installation. Everything from appreciated feasibility studies to support and rental solutions.
With Flexible Mobile Robot Your Contribution Margin Increases With
0,8-1,2 m SEK / shift
Customer applications
Market leader in flexible robot solutions
Prizes
& Awards
OpiFlex won the EU Commission's major innovation award in 2015. In 2016, it was, as one of three, a finalist of the IERA Award, the most prestigious robot and automation award in the world and selected to the Pioneer 500, the five hundred hottest tech start-ups in the world. In 2018, OpiFlex became the winner and joined the "33 listan", Sweden's most prestigious list for young tech companies. This is distributed by the magazine NyTeknik and the business magazine Affärsvärlden. Earlier on the list, companies such as Spotify, Mojang, Truecaller, Klarna and iZettle have been included. In 2019, OpiFlex received an innovation award at the Puumessut Wood Fair, Finland's largest wood fair, together with the wood machine manufacturer SCM and the distributor Innomac Oy.
Articles & Publicity
Mentioned all around the world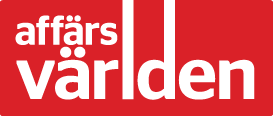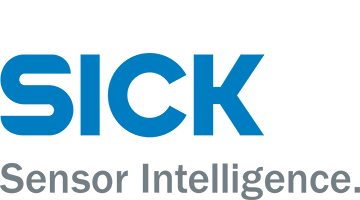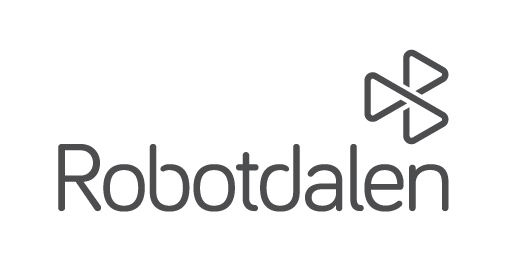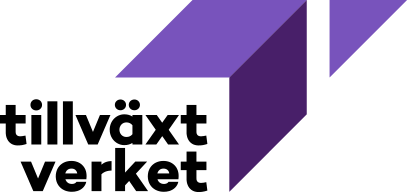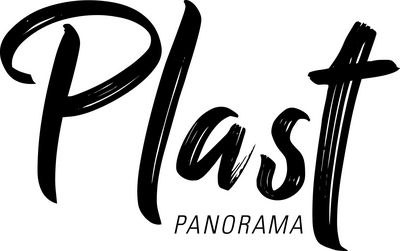 Interested? We have helped many
Talk with one of our automation experts and discuss how you can automate!
Why OpiFlex?
OpiFlex solves the challenge of automating the mega trend with high mix and low volume with flexible robot cells and drives the third robot revolution towards completely new possibilities.
Applications
OpiFlex flexible solution and easy programming can be used for most applications in all industries and provides benefits for both small and medium-sized companies, Tier1 and global groups.
Price
OpiFlex is a very cost-effective solution that is future-proof and can increase the gross margin more than ordinary robot solutions.