OpiFlex is a very flexible and cost-effective and future-proof solution. The OpiFlex solution is cost effective already at the first robot cell, but at the next it is only about 1/3 of the price compared to a traditional robot cell when the robot cell can easily be shared with several machines.
Cost effective already at the first robot cell
OpiFlex flexible robot cell vs fixed robot cell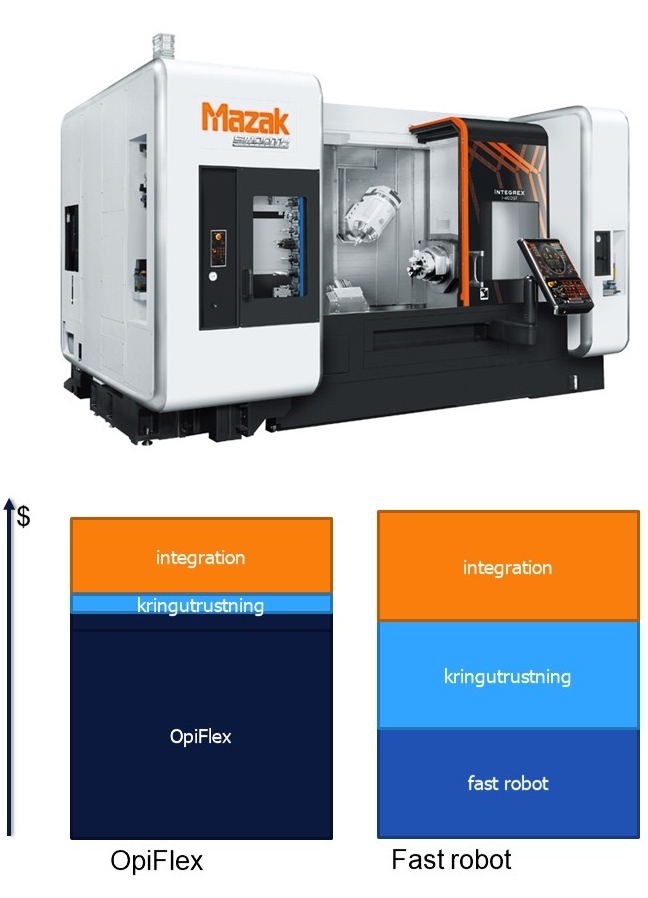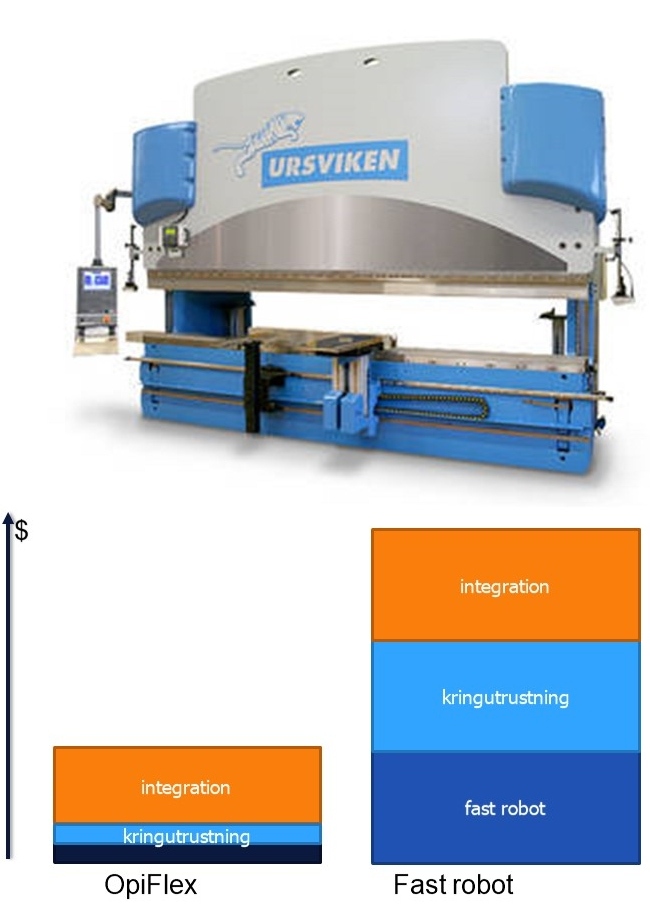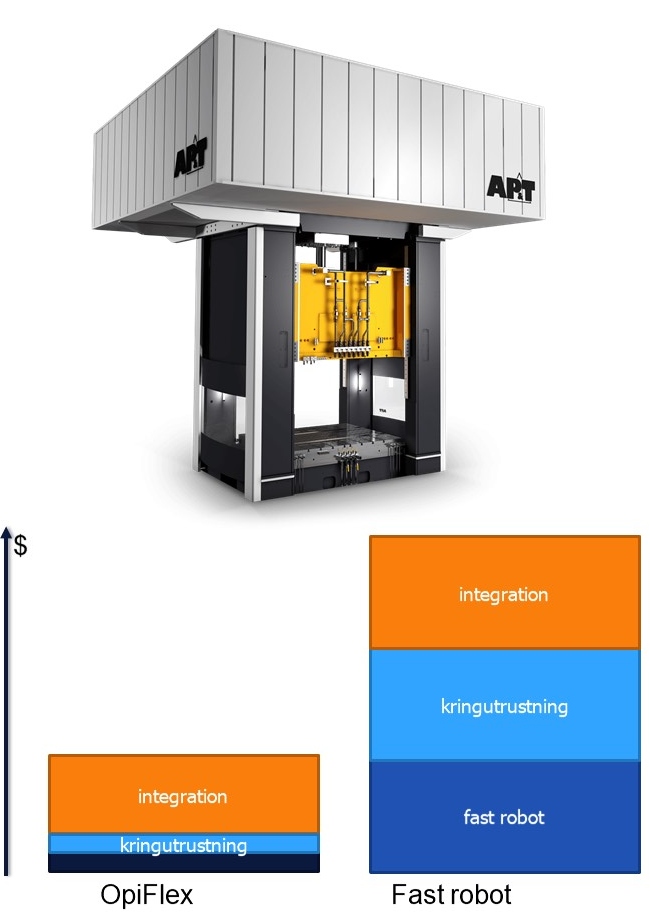 In a traditional robot cell, the robot stands for about 1/3 of the total cost, the rest is peripheral equipment in the form of all electricity and communication equipment with machine, safety solution, orientation solutions for details and integration, programming and CE marking of the entire robot cell. Installation and integration on site usually takes more than 10 days, since everything except the robot is special and must be connected and installed and tested.
Contact us for quotation and advice on how we can help you think new.